Snowshoe Summer Events 2023
Snowshoe Mountain Resort is gearing up for an action-packed summer with exciting events that promise endless fun and adventure. From music festivals to thrilling races and relaxing retreats, there's something for everyone to enjoy at an elevation of 4,848 feet. So gather your friends and family and get ready to make unforgettable memories in the beautiful West Virginia wilderness.
One of the highlights of the summer is the highly anticipated 4848 Festival, taking place from July 13th to July 15th, 2023. This one-of-a-kind festivacation experience features an incredible lineup of musical acts, including Greensky Bluegrass, Umphrey's McGee, Moe., Cory Wong, and many more. Prepare yourself for an immersive musical journey surrounded by breathtaking mountain views.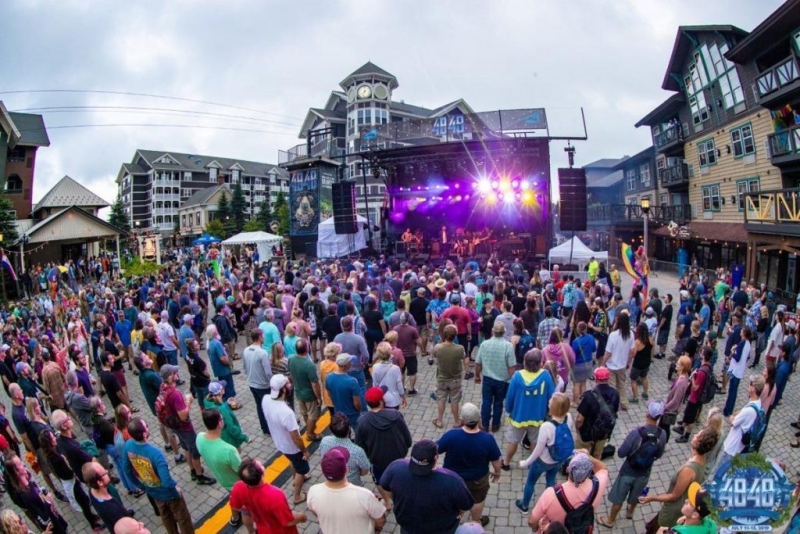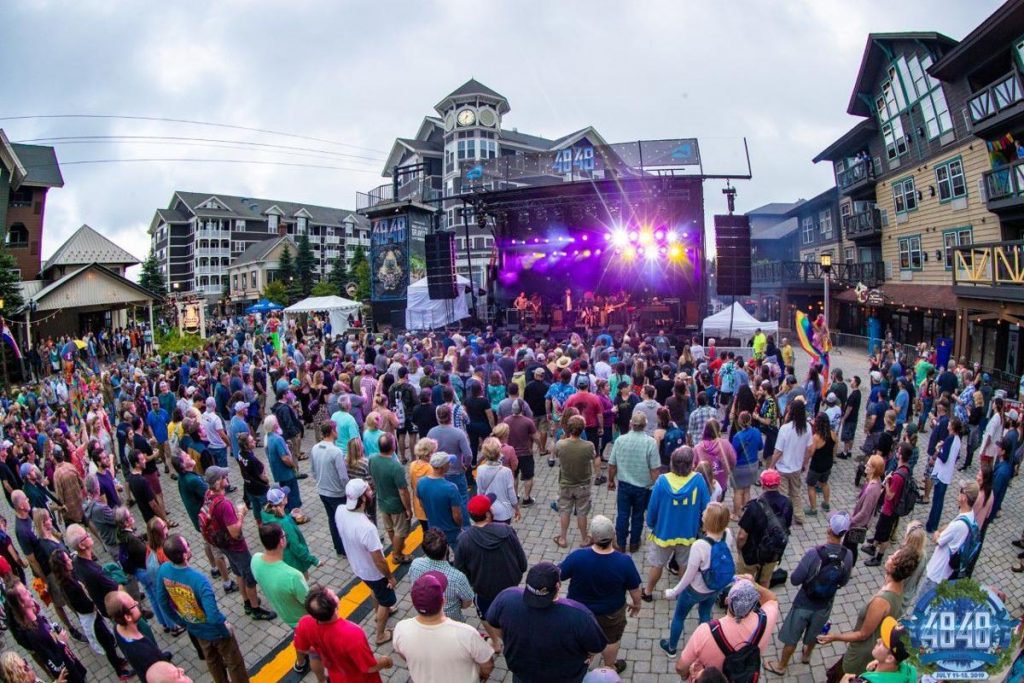 Another festival that shouldn't be missed is the Blues & Brews festival, happening on July 28th to 28th, 2023. Indulge in delicious food and refreshing brews while grooving to the soulful blues tunes of John Ford, Rusty Wright Band, and Robert Finley, a contestant from America's Got Talent.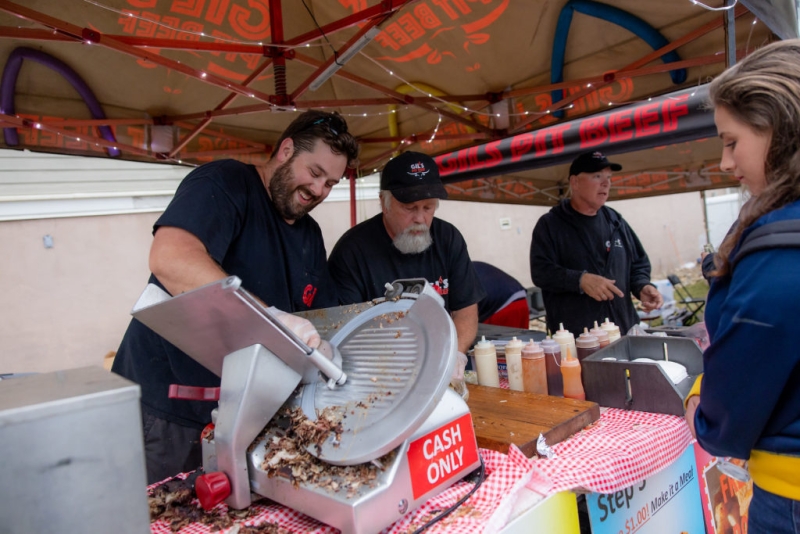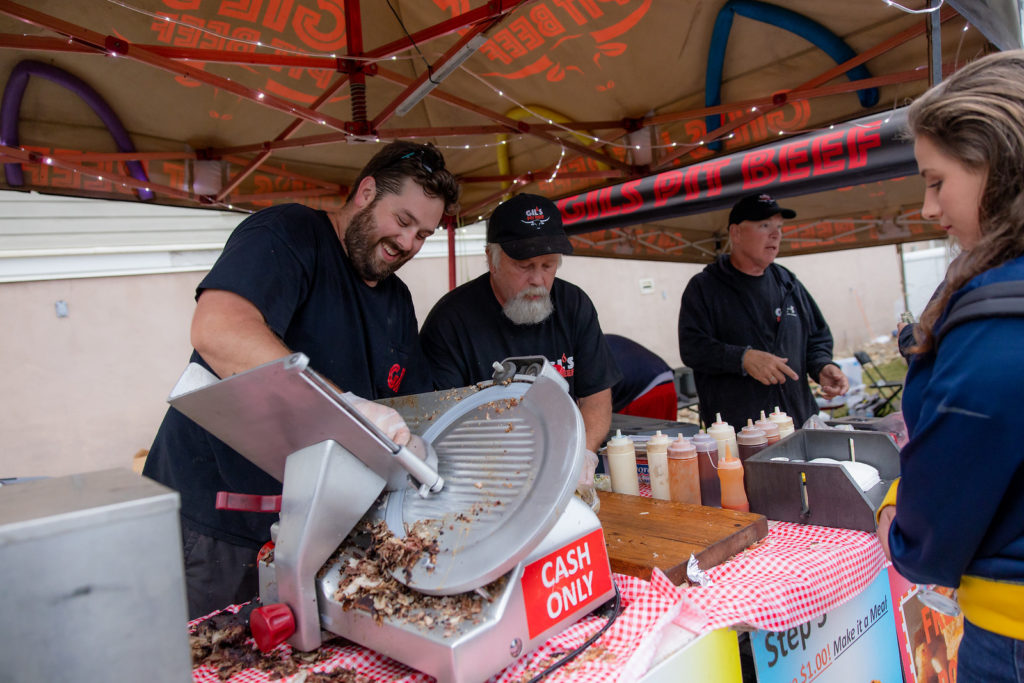 Mountain Music Festival (July 14-16)
Prepare to have your senses ignited at the Mountain Music Festival! This three-day extravaganza combines the best of music, art, and outdoor recreation. Picture yourself surrounded by the stunning natural beauty of Snowshoe as you sway to the beats of renowned artists. Get ready for an immersive experience where you can indulge in delicious food, sip on refreshing beverages, and participate in thrilling activities that will leave you craving for more.
Annual Wine and Jazz Festival (August 5-6)
Calling all wine connoisseurs and jazz aficionados! The Annual Wine and Jazz Festival is a celebration of fine wines, soulful melodies, and artistic excellence. Immerse yourself in the world of jazz as talented musicians take the stage, filling the air with their mesmerizing tunes. Delight your taste buds with tastings from local vineyards, savor gourmet delicacies, and discover unique art creations by talented artisans. It's an experience that promises to tantalize your senses and leave you with unforgettable memories.
Fire on the Mountain Chili Cook-Off (August 19)
If you're a fan of spicy sensations, mark your calendar for the Fire on the Mountain Chili Cook-Off! Prepare your taste buds for a fiery showdown as talented chefs compete for the title of the ultimate chili master. Sample a variety of mouthwatering chili recipes, ranging from mild and flavorful to mind-blowingly hot. Engage in lively activities, enjoy live entertainment, and cheer on your favorite contender in this sizzling event that brings the community together.
Racing
Snowshoe is also the ultimate destination for off-road racing enthusiasts. Experience the heart-pounding excitement of the GNCC race, the toughest race in America's premier off-road racing series, from June 23rd to 25th, 2023.
For those who love the thrill of competitions, Snowshoe hosts some exhilarating races and events. Don't miss the UCI Mountain Bike World Series from September 27th to October 1st, 2023, featuring cross-country short track, cross-country Olympic, and downhill World Cups. This year, the event adds a Marathon World Cup to its lineup, making it the only U.S. stop in the series. Get ready to witness world-class racing and show the world what U.S.A. fans are made of!
For those seeking relaxation and rejuvenation, Snowshoe offers incredible retreats and camps. Join the Yoga Power Retreat from July 6th to 9th, 2023, for three days of invigorating yoga classes, fresh mountain air, and endless resort amenities. Alternatively, the Women's Mountain Bike Camp from August 26th to 27th, 2023, invites women riders of all ability levels to improve their skills, receive one-on-one coaching, and enjoy a weekend of personal progression.
Free Summer Pass
Snowshoe Mountain Resort also takes pride in its community and shows appreciation by offering FREE Summer Fun Passes to locals on Sunday, June 18th, and Sunday, August 13th. Residents of Pocahontas, Randolph, and Webster counties can enjoy access to Split Rock Pools, Shaver's Lake Activities, Eurobungy, Climbing Wall, and Scenic Lift Rides.
And what better way to celebrate the summer holidays than at Snowshoe? Join the festivities on Memorial Day, July 4th, and Labor Day, featuring music, activities, and dazzling fireworks that will light up the mountaintop.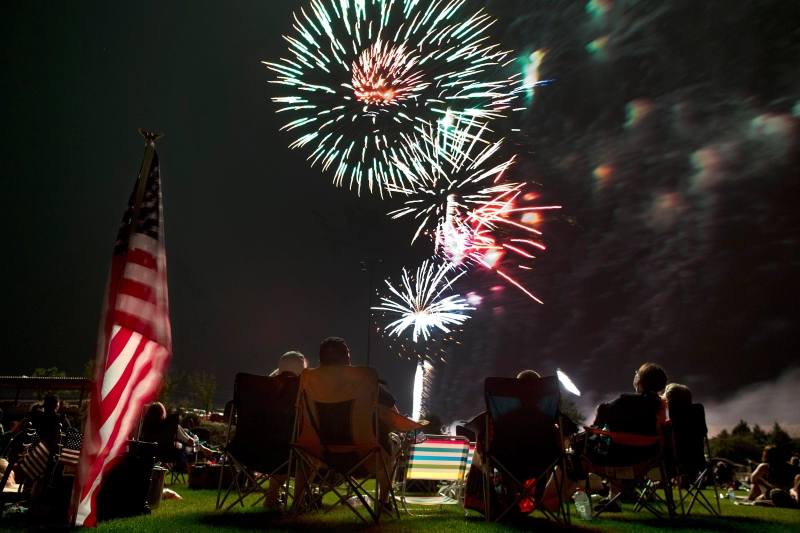 So get ready for an unforgettable summer at Snowshoe Mountain Resort. Whether you're a music enthusiast, an adrenaline junkie, or simply seeking relaxation, there's an event for you. Don't miss out on the incredible experiences and the opportunity to create lasting memories in the scenic beauty of West Virginia.